FINALLY! Taeyang is back with a full album! His last album 'Solar' was released in 2010 it has really been 4 years since Taeyang gave us any new material (except for Ringa Linga). Disrespectful YG, just DISRESPECT. Taeyang's much anticipated album 'Rise' is digitally released today while the physical release will come later.
Intro(Rise): This was used in his teaser video released a week ago. It's a nice intro, I like the instrumental alot and I like his voice alot. I can hear the maturity. And it's sexy haha. When he cusses it's sexy to me hahaha because you don't really hear that coming from him. Anyways it's great. I almost wouldn't mind it being a full song because it's really good! He also sings the entire song in English.
Eyes, Nose, Lips: This is the title song and it's a beautiful r&b ballad! We weren't really expecting the title song to be like this but it's a really nice song!
It's nice to see Taeyang naked. Always a pleasure. It's just Taeyang singing to us in a one take shot and then a billboard of the girl he's singing about burns in the background. Nothing much to it, very simple. I'm sure for the other title tracks Taeyang will give us more quality in his music videos.
1 am: Upbeat, piano and drum heavy, more pop. It's a nice song, I like when it builds up to the chorus, good song, nothing memorable to me though.
Stay With Me ft G-Dragon: I believe Taeyang produced alot of this album because of the piano and consistent beat that is evident in all of the songs thus far. I like that it opened with G-dragon he added a nice touch to it. It's a nice pop song and I can see it being high on the charts and the public liking it.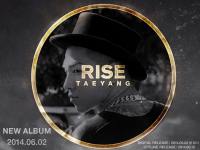 Body: This has a little soul and funk to it. I really like the beginning and I like CL's voice too. It's a fun upbeat song, I don't really care for it because the lyrics are a little lame. I really like the instrumental during the verses!
Ringa Linga: We all know this song. I didn't like it at first but I grew to love it.
This Ain't It:
This is a beautiful ballad!
L
et Go
:
really like the melody for this, it's mid-tempo and good. The rhythm is very catchy, I like it.
Love You to Death:
My favorite song off the album and it's not produced by Teddy. I love it.
Overall:
Almost every song off this album was produced by Teddy...and I don't like it. This album doesn't really seem Taeyang. It's not really r&b or pop, but the sound does suit him. Taeyang can make anything work. I like that he went for something different with his sound, but I honestly don't like any of the songs except for 'Love You to Death'. I love Britt Burton for this. Taeyang's best songs on this album are from other producers. Sorry Teddy. Almost every song here sounds the same, there's no range, it's honestly kind of...boring. I wanted more and I'm disappointed. Good album, but...it's not what I wanted to hear.
6/10